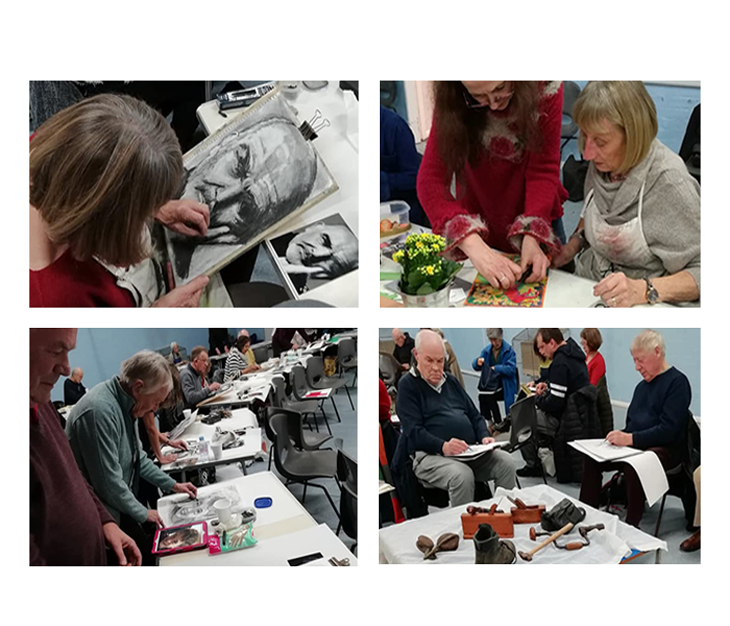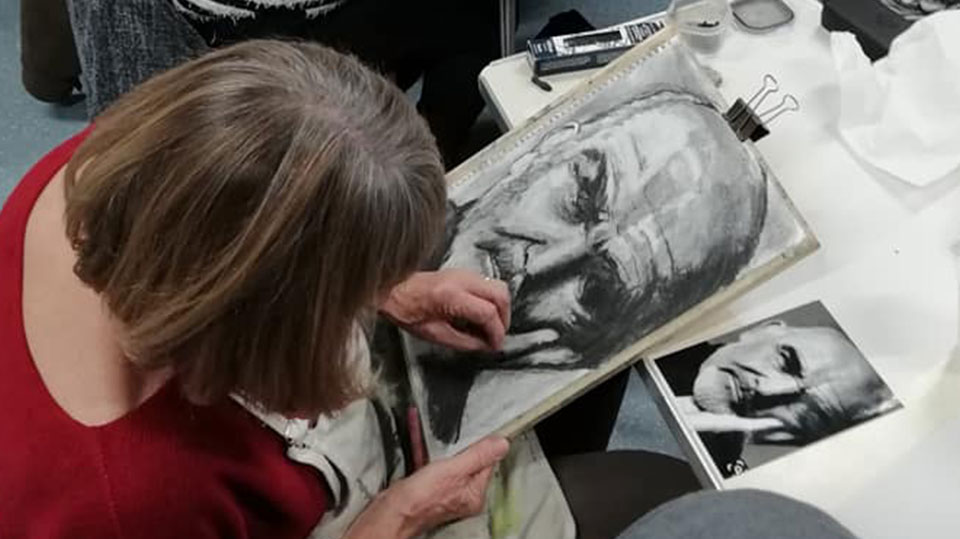 Art Classes
To encourage the arts in the community and to educate adult art enthusiasts of any age with affordable workshops, demonstrations and outings that are run by our teacher-members and local professional artists.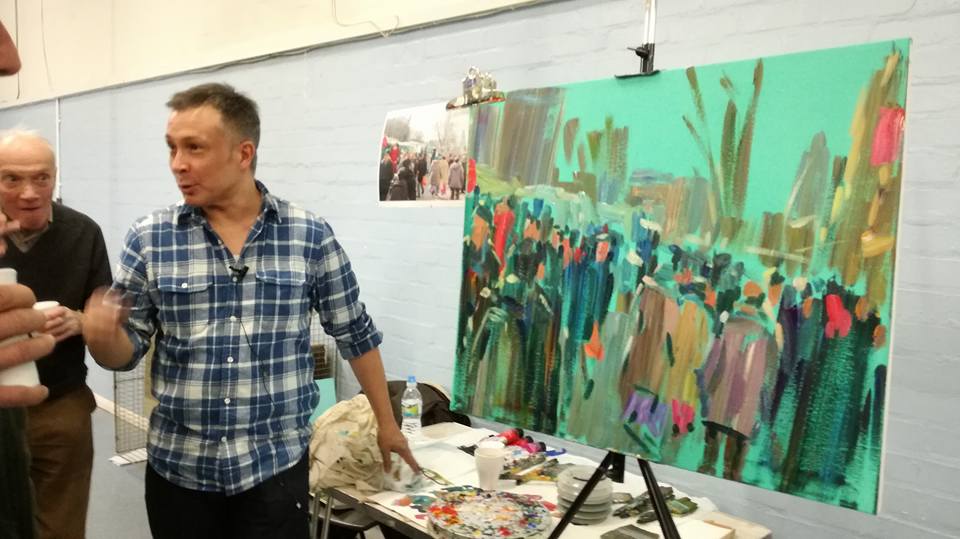 Workshops
To grow EAC to become a hub of the arts in Enfield. Making it accessible to more senior citizens who are looking for a local art community, but also reaching out to a younger generation of art enthusiasts that will provide the new generation of artists.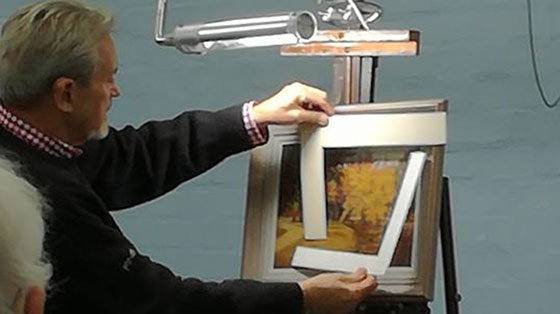 Art Talks
On the second Thursday of most months we invite a guest speaker to visit the St Andrews Church Hall to give a two-hour lecture, activity demonstration, appraisal session or method tutorial. The evenings are open to all comers but non-members must pay £5 to attend.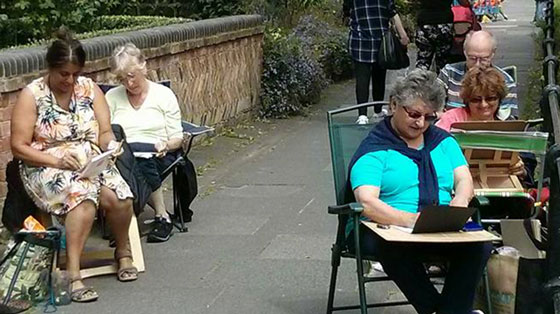 Painting outdoors
Among our popular Summer features are the afternoon outdoor sketching and water-colouring sessions. These give members a chance to meet casually in a local setting and commune with nature while working plein air on whatever takes their random fancy. Experienced tutors will be on hand.