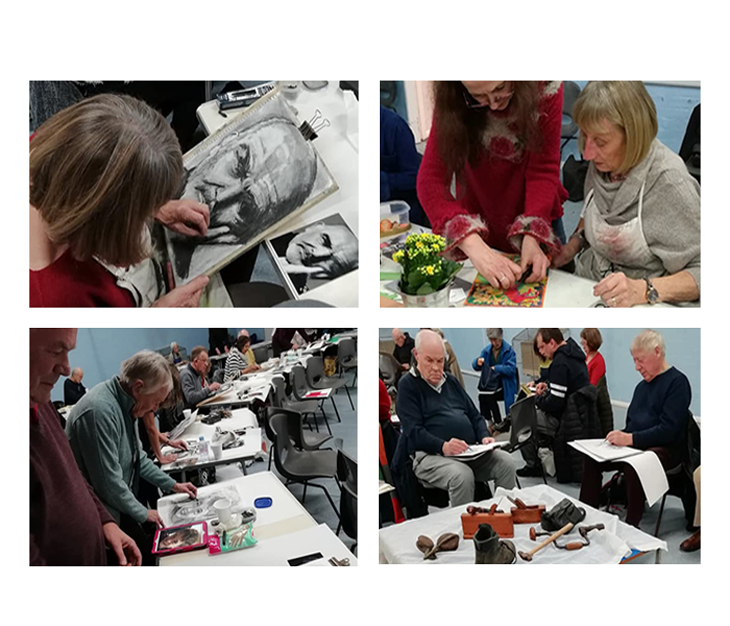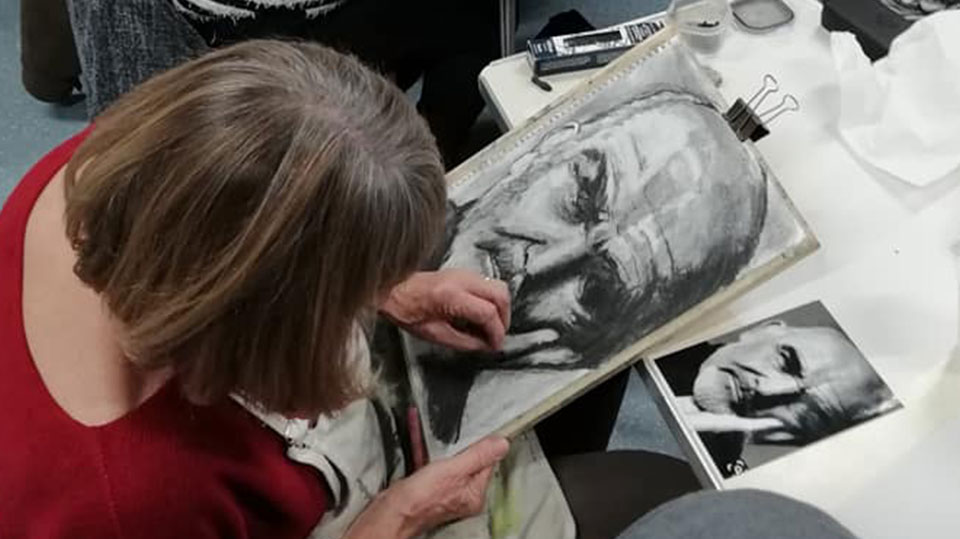 Classes
To encourage the arts in the community and to enable and educate adult enthusiasts with affordable workshops, demonstrations and outings run by our teacher-members and local professional artists.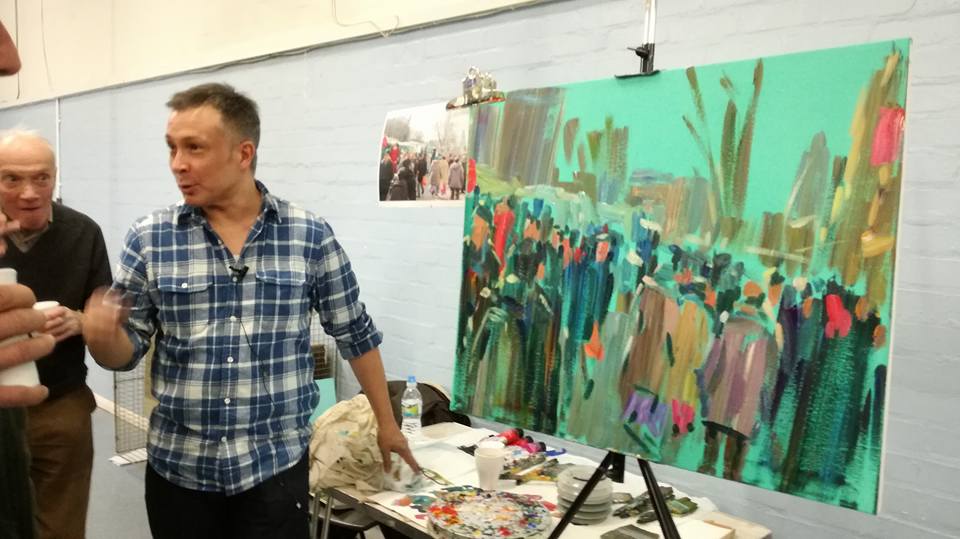 Workshops
These sessions offer hands-on studio experience for all those interested. By providing practical exercises in a relaxed social environment we hope to involve any enthusiastic prospects regardless of ability or previous involvement in the arts.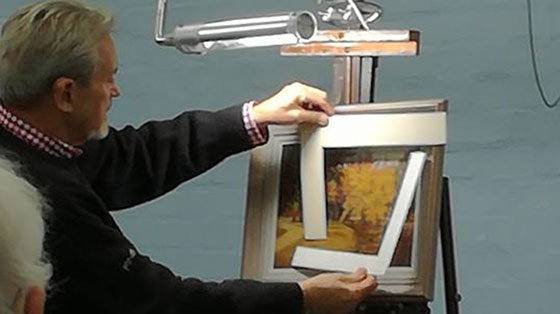 Talks and demonstrations
On the second Thursday of most months we invite a guest speaker to the monthly EAC meeting, for a talk, activity demonstration, appraisal session or method tutorial. Evenings are open to all: free for EAC members, and £5 for non-members.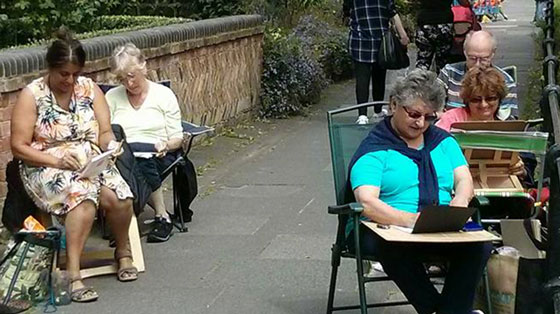 Outdoors
Among our popular summer features are the afternoon outdoor sketching and watercolour sessions. These give members a chance to meet casually in a local setting and commune with nature while working en plein air on whatever takes their fancy, assisted by experienced tutors.