Normally held every year at Capel Manor, our annual exhibition moved online in 2020 and 2021 due to Covid-19.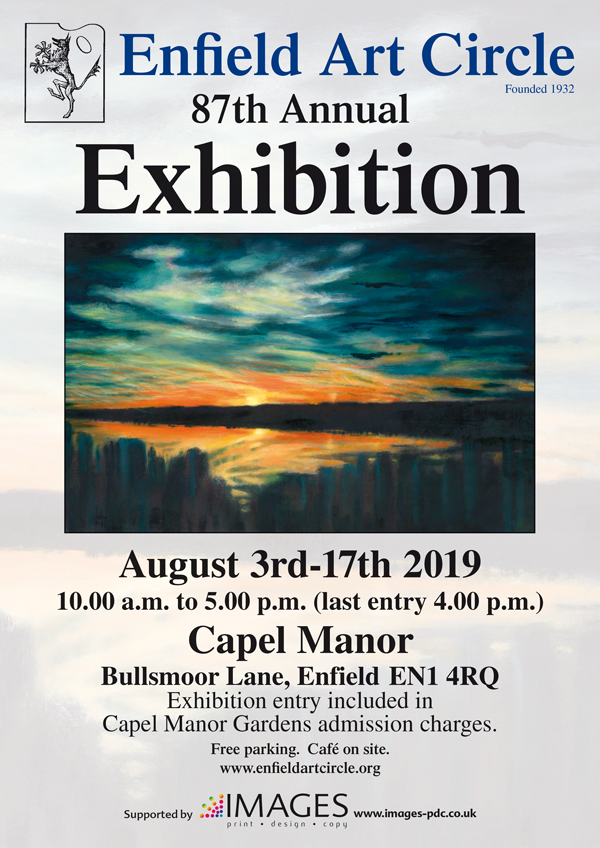 How to get involved in our annual exhibition
Join as a member to qualify to enter your work
Join EAC to take part
Once accepted as an exhibiting member you can take part in the summer exhibition that lasts for 2 weeks. Members will be able to sell their paintings to the public, friends and family.
The Process To Exhibit
We have three evenings in March, May and November where you can have a selection of your work looked at and reviewed to be assessed for exhibition standard.
Preparation
Exhibiting members can submit up to three paintings and alongside these works can submit up to four supplementary unframed works for the browser.
Gallery
86th EAC Summer Exhibition 2018
Past Summer Exhibition flyers